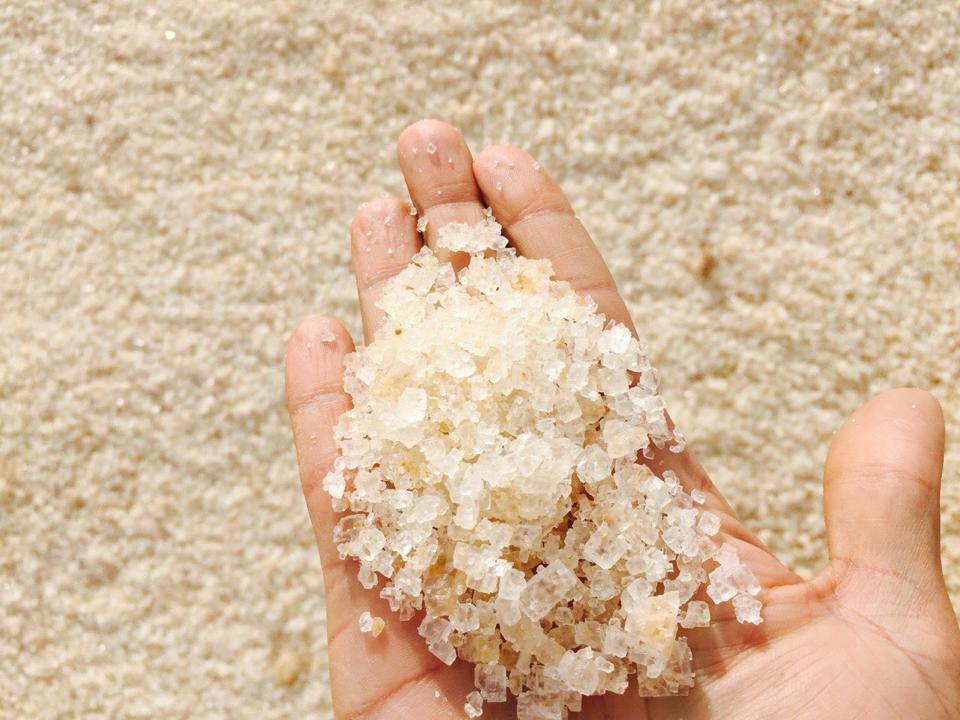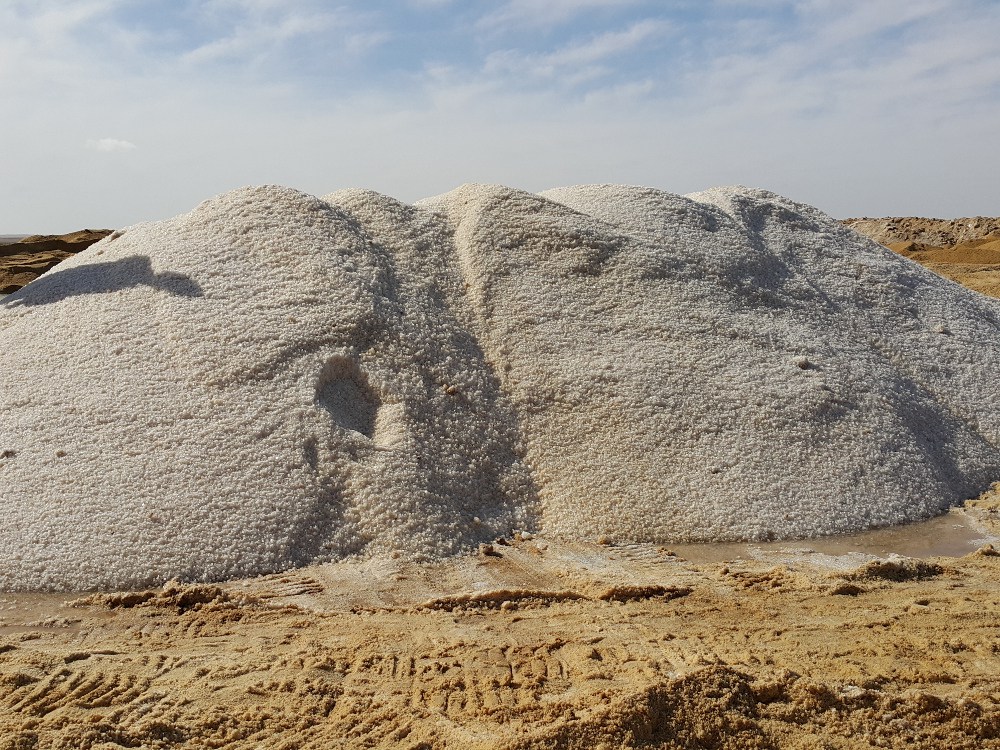 AMTC started its Rock Salt trading operations few years ago, and achieved firm steps towards expanding in USA and Canada Markets. Recently, AMTC Started mining operations for the Egyptian Deicing Salt in one of the best spots all over the world which is Siwa oasis in Egypt producing a premium grade Egyptian Deicing salt with purity 99.2%.
AMTC no is one of the largest suppliers of Bulk Rock Salt ( Deicing Salt ) products in USA, Canada and Europe. We are unique manufacturers and distributors of our own range of Rock Salt products with different grain size and moisture content less than 1.2%.
Alexandria Modern Trade Company supplies all commercial grades of Deicing Salt in bulk  or packed into jumbo bags from Egypt for use in the snow clear of roads, runways and highways.
What is Deicing Salt?
AMTC De-Icing Salt is mined from rock salt deposits which were created million years ago through evaporation of early seas in Egyptian Western Desert and specifically in Siwa Oasis. These deposits are characterized by exceptional purity of the rock salt as a premium Sodium Chloride NaCl deicing product.
Egyptian Rock Salt is considered to be one of the most efficient de-icing sodium chloride products available anywhere. AMTC de-icing salt is ideal for highways, roads, runways, or any other Vehicles surface.
Science behind De-Icing Salt
De-icing is necessary to keep mobility in the winter months.  Rock Salt lowers the freezing point of water preventing the formation of the bond between pavement and ice which occurs due to ice formation and melting several times so that roads can be cleared more quickly and easily, making them safer for driving.
As one of the biggest Deicing Salt suppliers and distributors , It is important to say that Rock Salt is used as an aid to mechanical removal. Sweeping has t be done after applying the bulk rock salt in order to remove the final layer of snow or ice
According to a report published by the American Institute for Safety Analysis (TISA) listed the following cost benefits of using Rock Salt in the U.S. for deicing highways:
 Saves wages lost due to lateness to work
 Reduces wage loss because of absenteeism
 Reduces production losses
 Reduces losses in goods shipment
 Saves billions liters of fuel.
Reduces property damages
For more information, please check our Bulk Rock Salt Supplier Company